You will struggle to miss these two out on the road!
30 October 2020
Think pink skips takes their 9th VDL Skiploader in the last year!
This time it were two brand new Scania's with drawbar equipment to pull a trailer behind. All the vehicles and VDL equipment have been supplied by Mac's trucks in England and have enjoyed success in introducing the VDL equipment over the last couple of years in the UK. With VDL being one of the lightest gear but still the strongest on the market this allowed the customer to maximise the payload on the vehicle.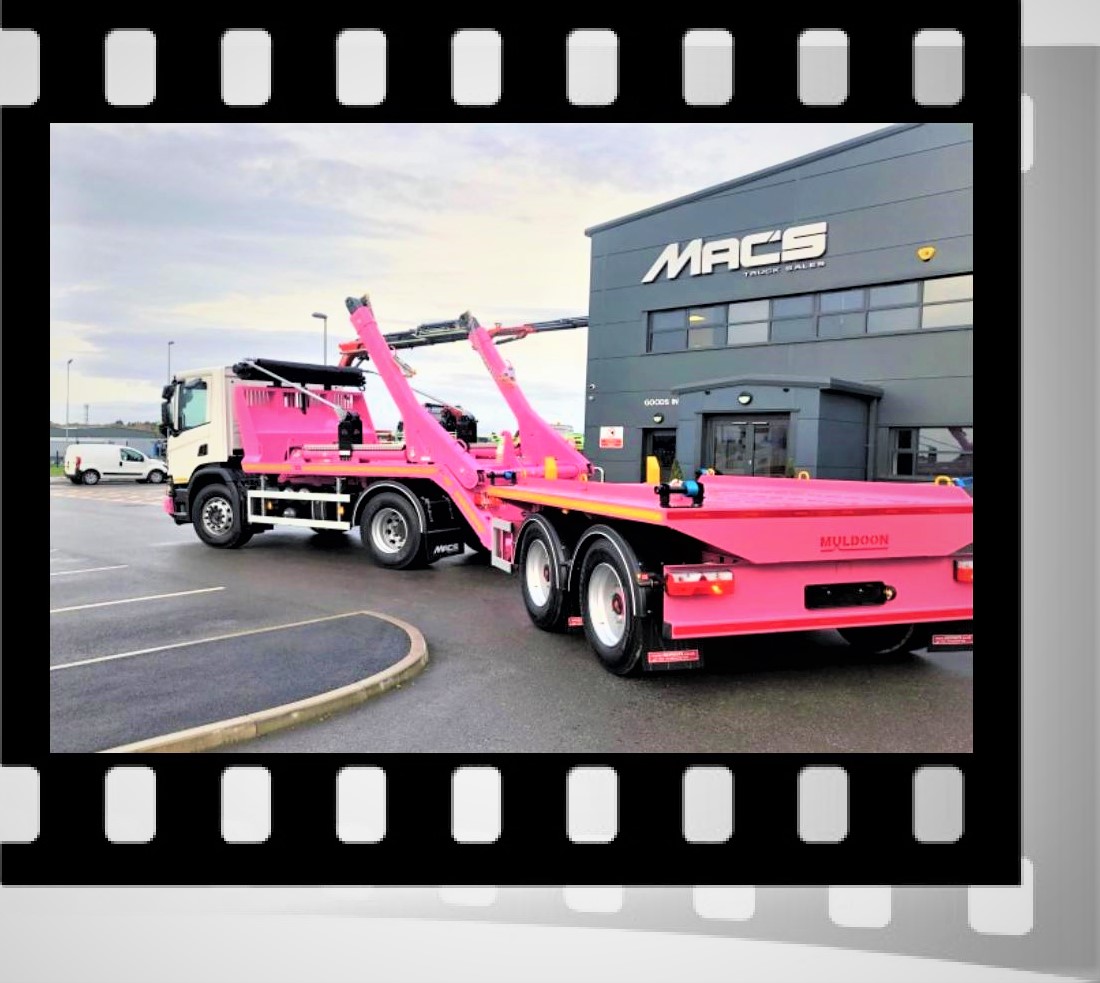 Back