New managing director at VDL Containersystemen
3 September 2021
Mark Francot succeeds Frans van Dommelen
as managing director of VDL Containersystemen

Frans has been asked by President & CEO of VDL Groep Willem van der Leegte, to start as managing director of VDL Special Vehicles. After almost 19 years Frans hands over the leadership to Mark on September 10th 2021.
Frans has been managing VDL Containersystemen since 2002 and has grown the business significantly. A lot has happened in those almost 19 years.
Whereas in 2002 we produced our hooklifts in an outdated building and supplied systems in 4 countries, things are different nowadays. In our modern building with expansion plans to double our production area again by 2023, we not only supply hooklifts, skiploaders, cable and chain systems on trucks, but also spreaders and chassis for AGVs in more than 50 countries worldwide!
VDL Special Vehicles, the new company where Frans will start, does not only want to talk about "making the world greener" but also about actually doing it! Interesting? Then follow them too! For more information see www.vdlspecialvehicles.com
Our new director Mark Francot (40) is transferring from VDL Bus Venlo where he has been appointed director since 2016. Mark has 16 years of experience within VDL including sales at VDL Technics and manager of VDL Infra Technologies.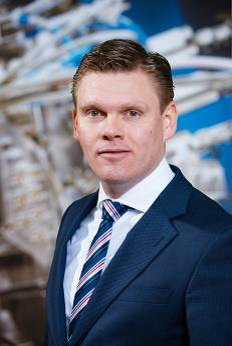 We are confident that Mark will work with you to ensure the continuity and growth of VDL Containersystemen for the future. We wish both Frans and Mark success and enjoyment in their new positions.
Back