Explosive start from dealer Cavag Technotrade!
14 June 2019
At the end of last year, our new Russian dealer visited us with a large delegation of relations and potential customers. This led to an explosive start of sales of VDL hooklifts in Russia. Last week they were enthousiastically present at the WasteTech exhibition in Moscow. This is an international trade show for waste management, recycling, environmental technologies and renewable energy.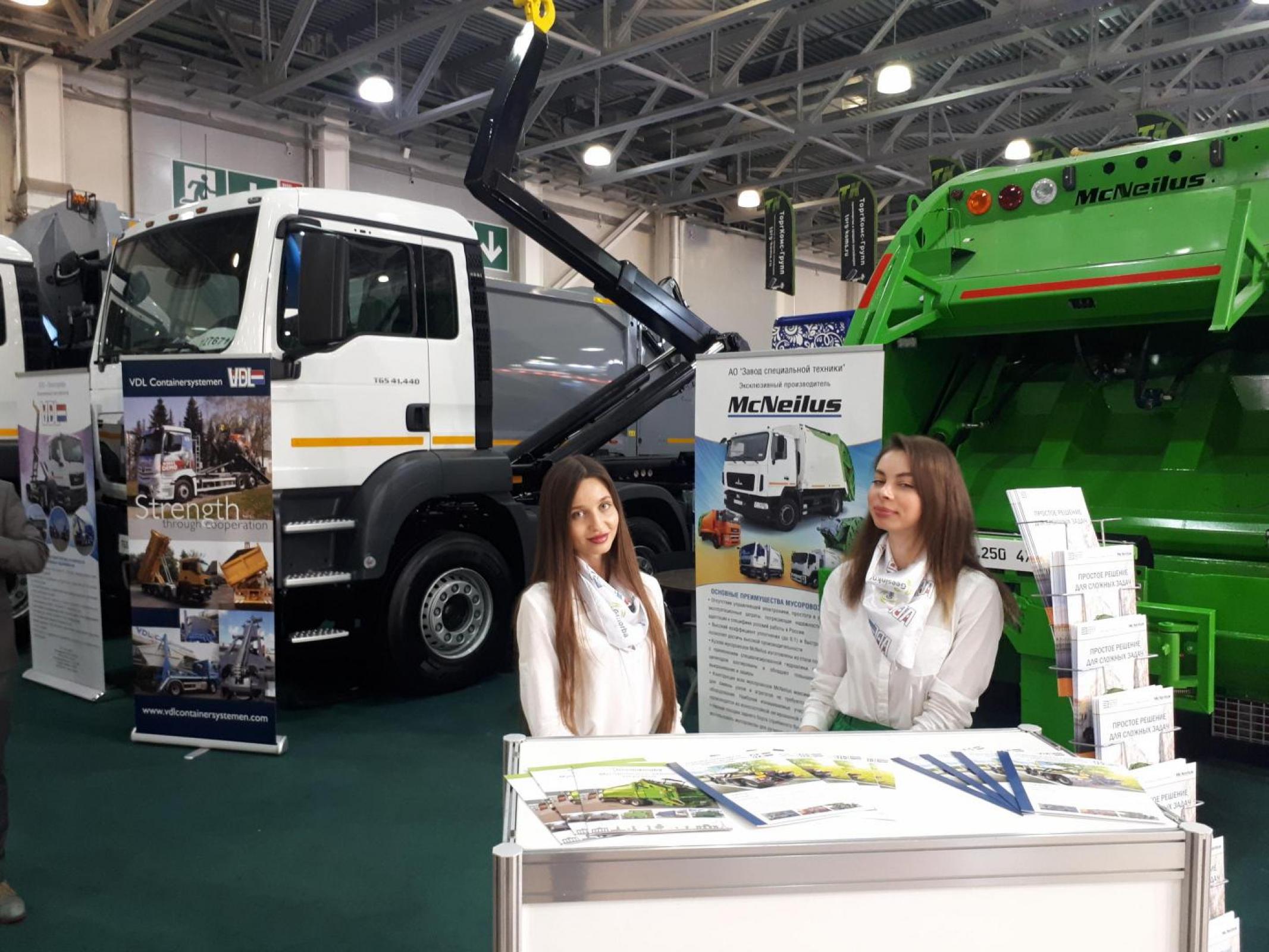 We met Cavag Technotrade at the IFAT of 2018.This company is dealer/importer of Knapen trailers, the American company Mc Neilus and the Dutch company Geesink Norba, which is known for its household waste collection systems.
In addition, the company's origins lie in GSE (Ground Support Equipment) for airports such as Cobus buses, but also salt spreaders and sweepers. Recently, the company has also been awarded the MAN dealer shelf.
Since the introduction to VDL Containersystemen, 2 orders have been placed for heavy hooklifts that are suitable for mounting on 4-axle trucks. The specifications of these hooklifts have been drawn up in cooperation with Technotrade in order to maximise the advantages in the Russian market. After delivering the first two small series of hooklifts, an order was placed for 102 hooklifts. This order indicates the confidence that the company has in VDL Containersystemen. This order of 102 hooklifts will be delivered in badges until the end of this year. In addition to placing a large order, a medium-sized order has now been placed for 21t hooklift systems that are mounted on 3-axle trucks, which means that the most important volumes are delivered in Russia. At a later stage we will see if there are possibilities for the delivery of skiploaders in Russia.
For the "after-market", i.e. the support from Cavag after the first (new) delivery has taken place, Cavag has a dedicated special company in the group called "Airport-service". This company takes care of the complete parts supply and on-site service.
In the "Waste-Handling" business there is cooperation with the local commercial vehicle dealers in order to provide the vehicles with the correct service as much as possible on site at the customer's premises or in the garage at the service point.This is in order to keep the service as effective and accessible as possible for the customer, given the large country.
As VDL Containersystemen, we look forward to the further development of our market share in the Russian market with this convincingly influential new partner!
Back