VDL wishes you and your family a Merry Christmas and a healthy New Year 2022
24 December 2021
Between Christmas and the New Year, we would like to give everyone a break and spend time with their families. Therefore, we are closed from December 27th to December 31th.
However, for spare parts and service we are still there for you!
As of Monday, January 3, we are fully available again and we will start the new year 2022 full of new energy!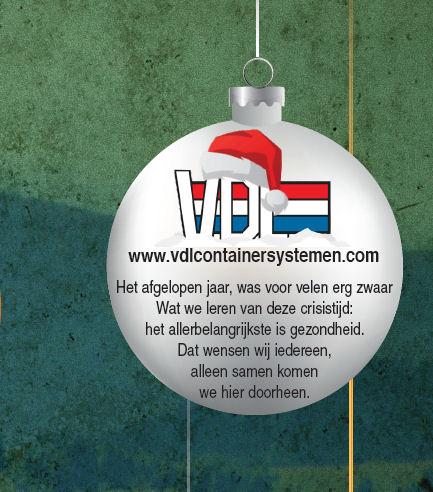 Back