Side loader from our own assembly department for Renewi
4 January 2021
Handover of Renewi "Destra data-hooklift" trucks. These trucks have been installed with a tailor-made solution of a hooklift + bin-lift for confidential paper collection to recycle for a new life as Renewi office paper.

These trucks out of a series of 6 will be operational in both the Renewi Netherlands and Renewi Belgium. Installed by Belgiun dealer WAF and VDL Containersystemen Hapert.
To guarantee efficient and safe operation our colleague instructed the chauffeurs with expertise and a big smile!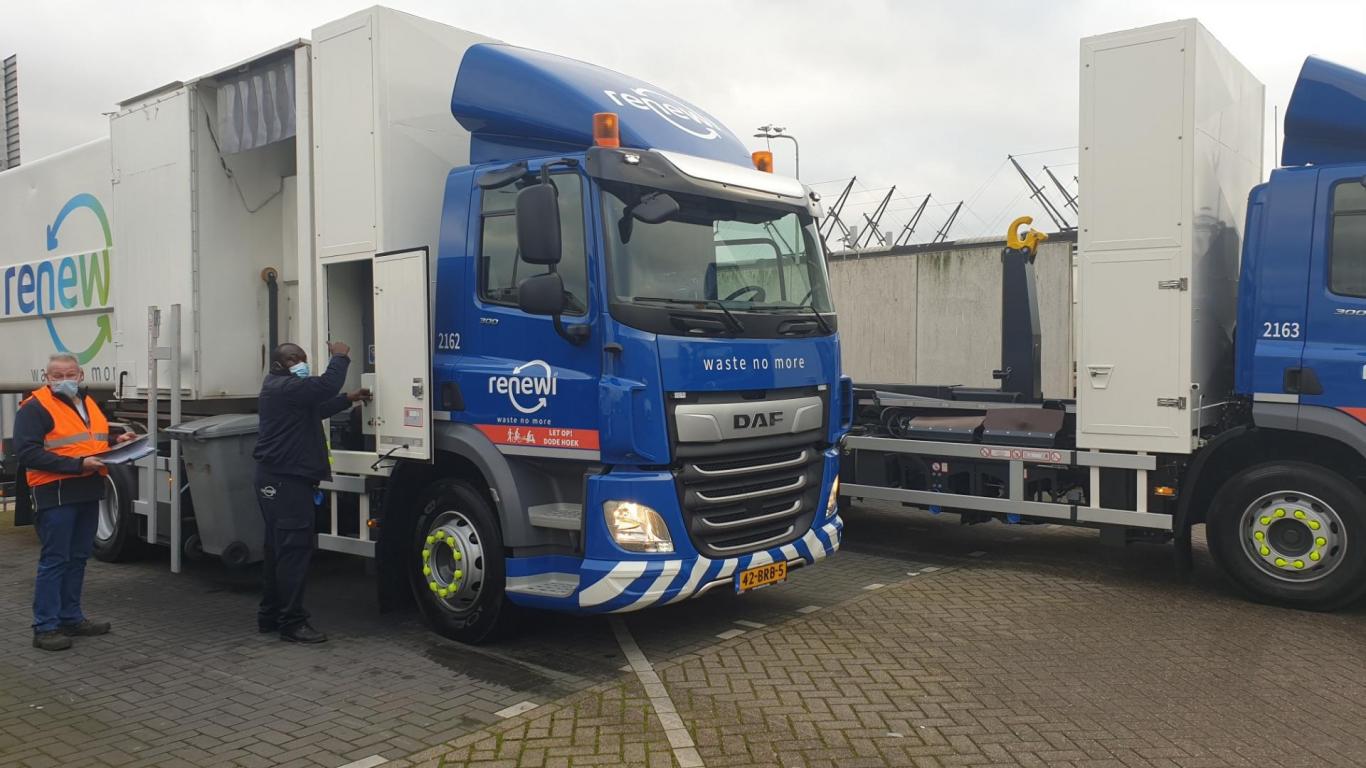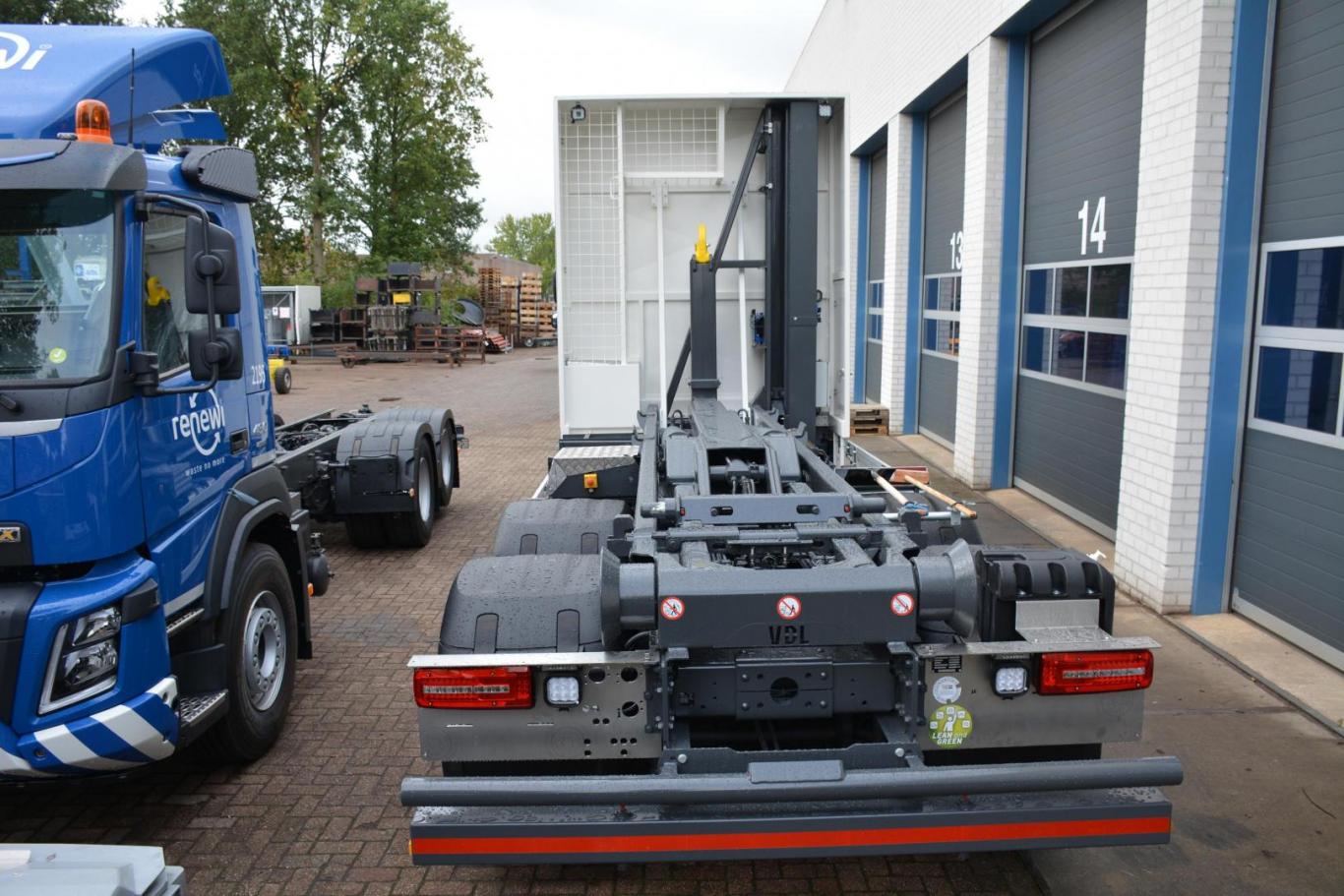 Back