Look at this sunny colorful ensemble of beauties in front of the Mac's facilities.
18 June 2021
Their paint shop has done a great job as a finishing touch to newly installed heavy duty VDL equipment. With load capacity's ranging from 8t to 18t lifting and tipping VDL skiploaders can handle any Skip-job.
Providing a high level of flexibility with or without remote controls as an extra or also optional with a sheeting system.
Made of high yield steels, they offer strength, weight advantages and reliability.
Built like a Mac's-truck!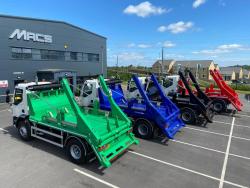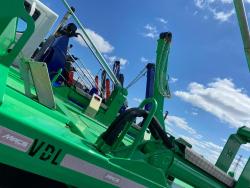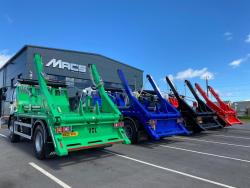 Back