VDL dealer Rondaan BV on Transport Complete show in Hardenberg, Netherlands
5 March 2019
Rondaan BV is the specialist in the field of truck loading cranes, containerhandling systems and bulk tippers but also producer of R.A.F. trailers for more than 50 years. For many years Rondaan has been the appointed dealer for VDL demountable systems in the Frisian north of the Netherlands. Rondaan will be at Transport Complete from 26 to 28 March in Hardenberg. You can find Rondaan at stand 209.


This Transport Complete includes a VDL skipload system built on a Scania vehicle by Rondaan and intended for end customer Visser ATR (part G.P. Groot group).
This is not the first VDL skiploader for Visser. With maximum flexibility it is efficient manoeuvring with the VDLskiploader on the small space. Even inclined containers are easy to lift and place.
For a movie scan the QR code.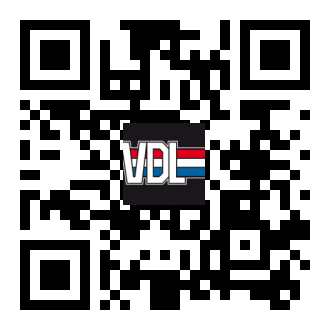 * Scania with VDL skipload system
* Renault T equipped with roundabout flat body with Palfinger PK42002-SH truck-mounted crane
* R.A.F. Container trailer
* Mercedes-Benz Sprinter with light weight JPM body in combination with Palfinger PK3400 truck-mounted crane with winch.
The fair is open daily from 14.00 - 22.00 hours. See you then!
Back