VDL Containersystemen builds hooklifts on Mercedes Actros without exterior mirrors!
29 October 2019
It looks so different, a truck cab without mirrors! This Mercedes Actros has no outside mirrors, no blind spot and is therefore safer. This improves the field of vision. The blind-spot camera was already there, but is now complemented by cameras that replace the regular left and right wing mirrors. Because the camera screens are inside the cab and there are no large mirrors on the outside, the driver has a much better view of what is going on around his cab. The camera itself is above the door and therefore does not take away a field of vision.
Safety is an important aspect
With these cameras and monitors, you no longer suffer from the blind spot behind the mirror housings and a better view from the cabin. The screens give a realistic and optimal image of what is normally seen in the mirror. Because the brightness is adjustable, you have the advantages of the screen even in the dark.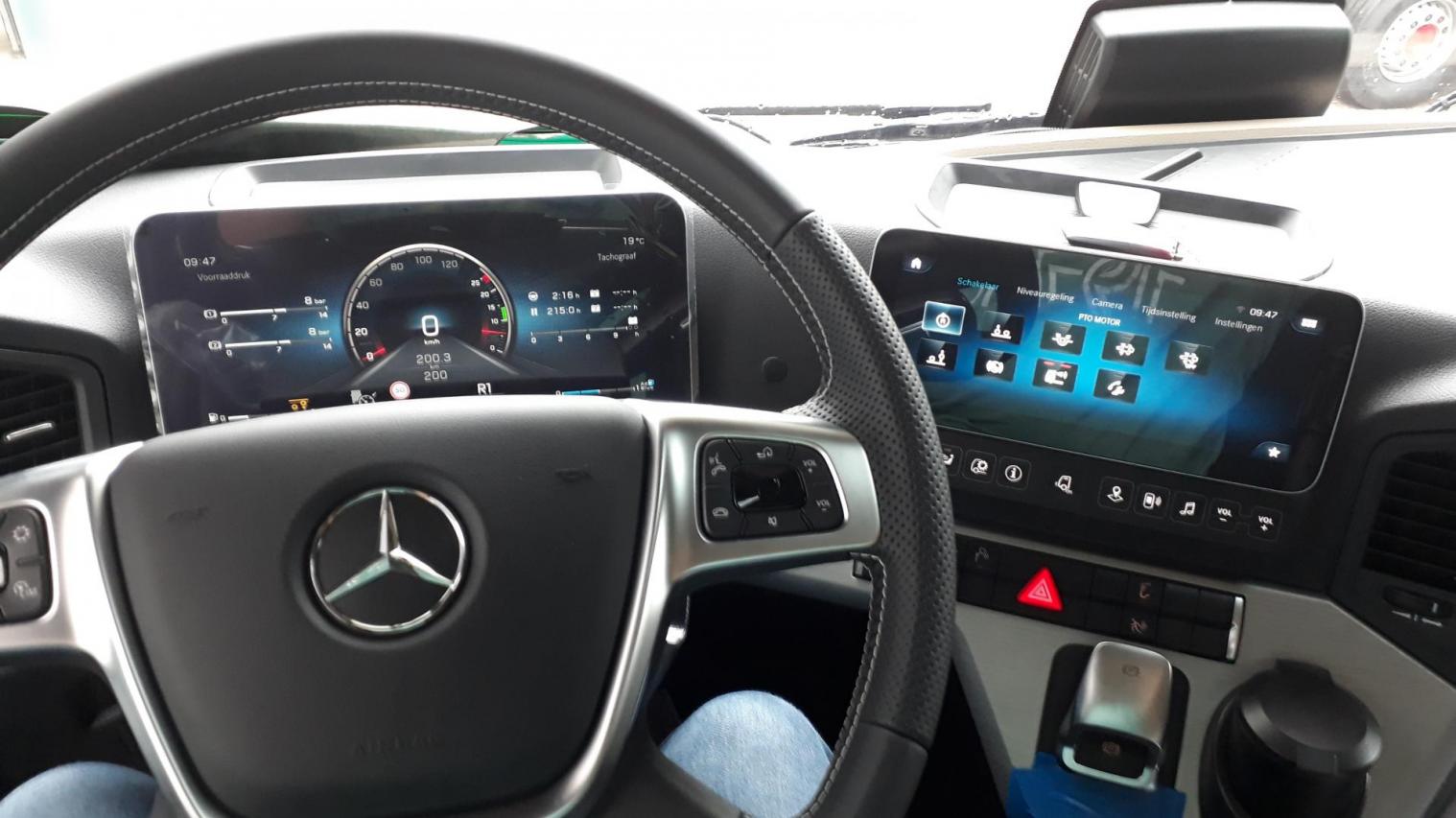 Environmental aspect
Improving safety is not the only reason why the exterior mirrors have been replaced by cameras. The ever larger mirrors on trucks also catch a lot of wind. Removing the mirrors reduces resistance= is less fuel = CO2 emission reduction. Economy is in the details.
All in all a nice step towards a new, aerodynamic truck. These two hooklifts are intended for endcustomer Bulters Metal Recycling.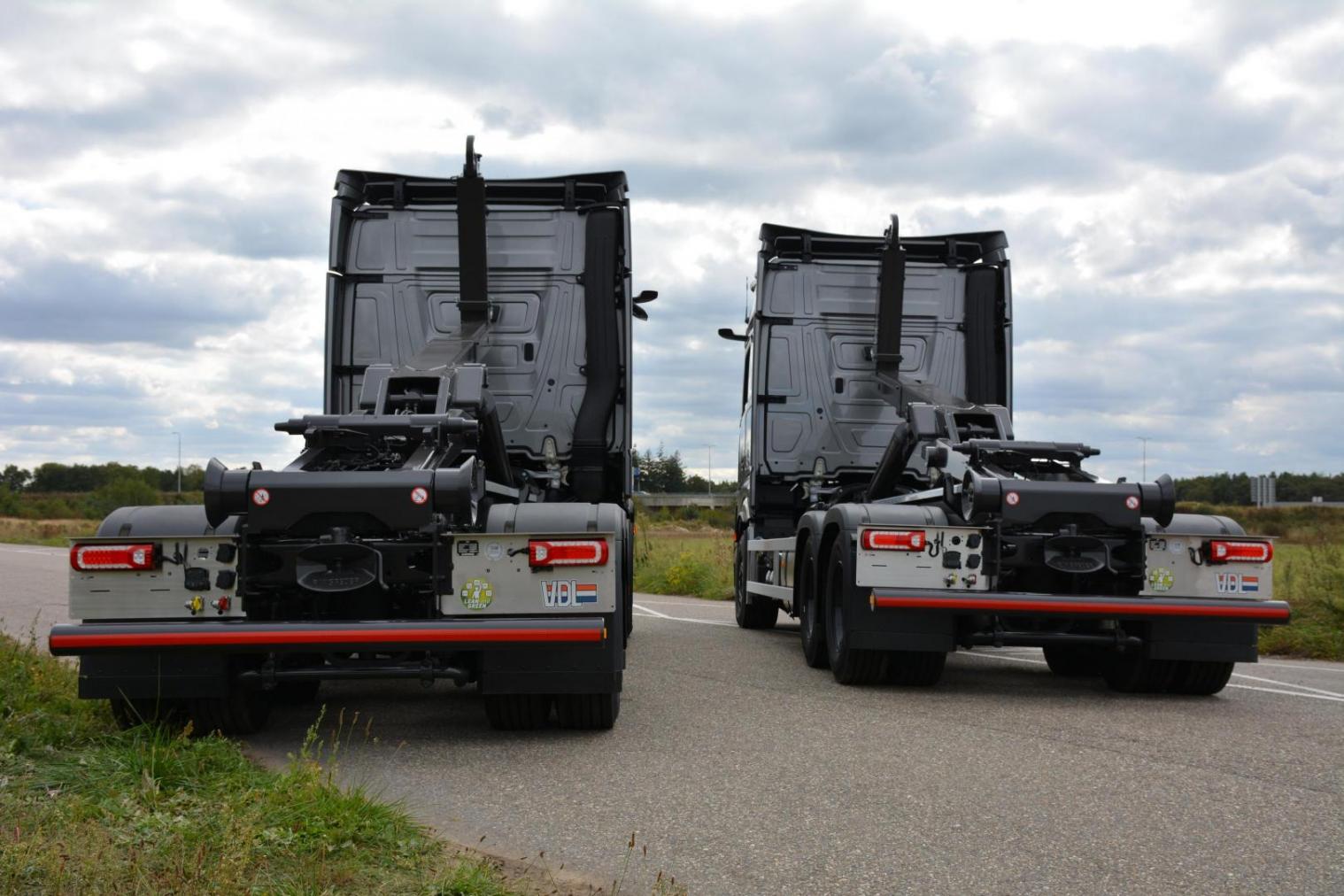 Back